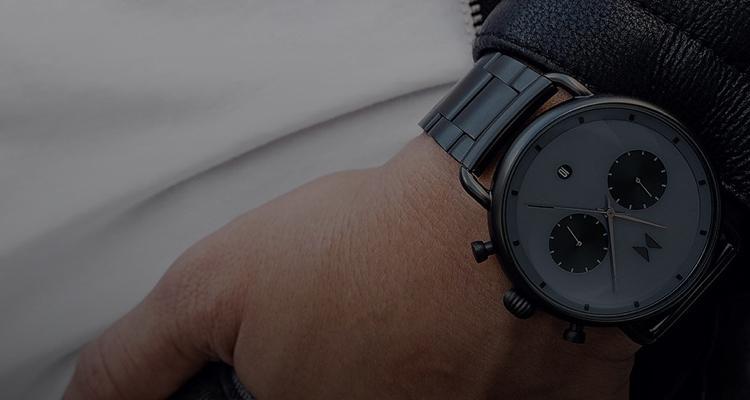 US SHIPPING QUESTIONS
After your payment is verified, it may take up to 24 hours to process and ship your order. This does not include weekends or holidays. Purchases made after 11 am PT will not be shipped out until the next business day. If you order after 11 am PT on a Friday, your order will likely be shipped out on the following Monday. Please refer to the chart below for rates/times.
Shipping Rates & Delivery
| Service | Cost | Delivery Time |
| --- | --- | --- |
| USPS First Class | Cost: Free | Delivery Time: 5-7 Business Days |
| UPS 2nd Day Air | Cost: $15.00 | Delivery Time: 2 Business Days |
| UPS Next Day Air | Cost: $25.00 | Delivery Time: 1 Business Day |
INTERNATIONAL SHIPPING QUESTIONS
*See below for customs and import duties information
Shipping Times
DDP – Delivered Duties Paid – Import duties & taxes are collected and paid upon checkout.
DDU – Delivered Duties Unpaid – Import duties & taxes are collected and paid by the customer upon delivery of goods. Customer assumes responsibility of any applicable fees.
| Country | Standard (business days) | Express (business days) |
| --- | --- | --- |
| Australia | 7-14 days | 2-5 days |
| Canada | 3-9 days | 1-3 days |
| France | 6-12 days | 1-3 days |
| Germany | 6-12 days | 1-3 days |
| Hong Kong | 4-6 days | 1-3 days |
| Israel | ------- | 2-4 days |
| Italy | 6-12 days | 2-4 days |
| Japan | 6-9 days | 2-4 days |
| Malaysia | 6-9 days | 2-4 days |
| Netherlands | 6-12 days | 1-3 days |
| Poland | 6-12 days | 1-3 days |
| Singapore | 5-7 days | 1-3 days |
| Spain | 7-12 days | 1-3 days |
| Switzerland | ------- | 2-4 days |
| United Kingdom | 6-12 days | 1-3 days |
| Rest of World | 7-14 days | 3-5 days |
Algeria
Brazil
China
India
Indonesia
Iran, Islamic Republic Of
Iraq
Morocco
Tunisia
Venezuela
US Territories: American Samoa, Micronesia, Guam, Northern Mariana Island, Palau, US Virgin Islands
For Duties Delivered Paid (DDP) Orders: Duties and taxes may be included in the price depending on ship to country. If not included in the price, they will be shown at checkout.
For Duties Delivered Unpaid (DDU) Orders: As the customer, you are liable for all import duties, customs and taxes levied. Payment of these is required to release your order from customs on arrival.
When purchasing in a currency other than USD, the conversion is performed by our partner Flow Commerce, Inc. and includes a conversion fee, which covers processing and guarantees the exchange rate at the time of check out.
We recommend paying for your order in the currency in which your payment method was issued. While you have the choice to pay in a different currency, doing so may cause your bank to charge an additional fee to convert that currency back to your home currency.
RETURNS QUESTIONS
We offer FREE returns on all orders!
For the holiday season, we are happy to offer an extended return window. Orders placed between 11/1-11/30 are eligible for returns are extended through 1/28/2022.
We offer free and easy returns for all domestic and international orders for items placed on mvmt.com. Expedited shipping charges are non-refundable.
For warranty claims or parts replacement, please contact us at support@mvmt.com , as the process will be different.
HOW TO MAKE A RETURN/EXCHANGE
To start your return, please locate your order number. Once you have printed your return label, attach the label to your return package. If possible, use the same shipping materials that your order came in. Remove any previous labels and securely tape the new shipping label onto your package. Drop off your package at any facility designated by the carrier on your label
START YOUR RETURN
DOMESTIC (US) RETURN
A few things to remember:
Please make sure you are only returning item/s that your return label has listed. Any additional item/s may not be processed properly if there is no return requested for it.
Please choose the appropriate reason for return from the dropdown, this ensures that your return is processed accordingly.
Please allow up to 10 business days from the day the item is delivered in our warehouse to be processed.
Refunds will be returned to the same form of payment.

Receive a damaged item? Please reach out to our Customer Support team at support@mvmt.com and they will help resolve the issue. See more warranty information on our FAQ page.

Once you notify us that you would like a return, we will email you a pre-paid return label within 24 hours.

Once your return has been received by the warehouse and it complies with our returns policy, we will refund you by your original payment method. Please be aware that payments can take up to 7 working days to process depending on your bank or payment provider. Returned items will be refunded excluding the original cost of shipping.

After we have issued the refund, it will take up to 3 business days for the funds to be placed back on your credit card or Paypal account.

For warranty claims or replacement parts please contact us, as the process will be different.

CONTACT US
Contact Us
Get in touch! We're here to quickly provide you with the info and services you need & answer any question you may have.
---
Send us an email:
Ask us anything! We'll get back to you within 24-48 hours.
Chat with us:
If you have an issue or question that requires immediate assistance, you can click below to chat live with a customer service representative. If we aren't available, drop us an email to the left and we'll respond within 24-48 hours.
Or you can reach us via email at support@mvmt.com and expect a response within 24-48 hours.