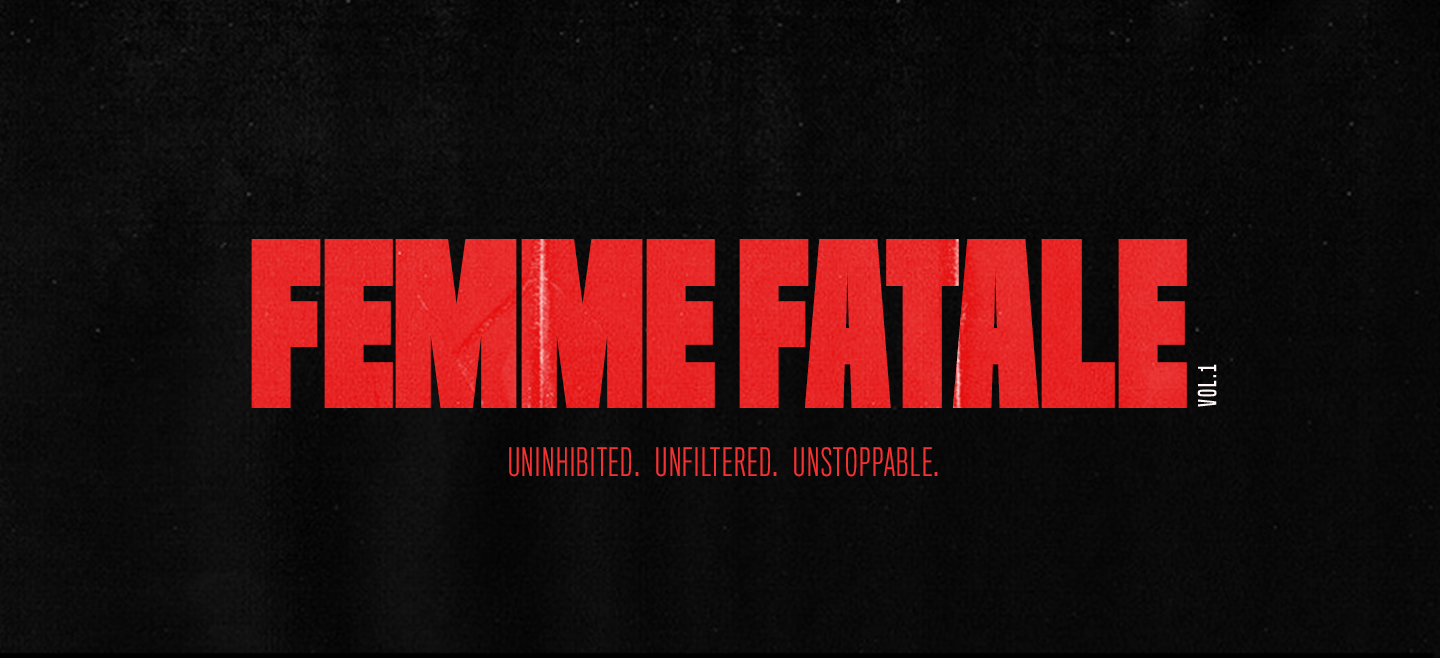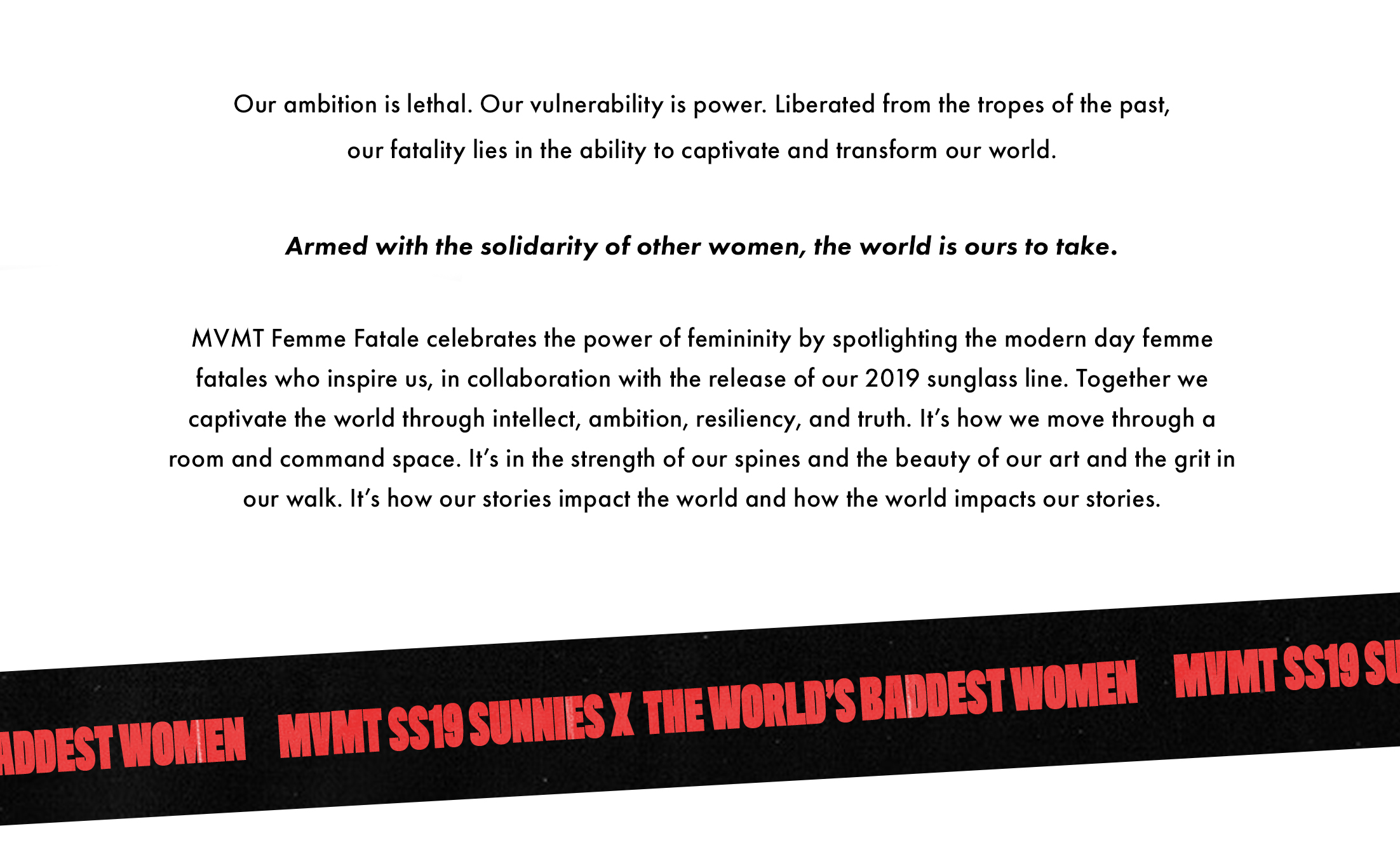 CREATIVE DIRECTOR + PHOTOGRAPHER
KANYA IWANA
Kanya is an Indonesian-born, Los Angeles-based photographer, director, and creative director who's portfolio includes artwork and directorial work for Sabrina Claudio, Noah Cyrus, Rosie-Huntington Whiteley and Amber Mark.
"I don't believe in this "femme fatale" picture that's painted decades ago by men. I hate the dictionary definition of the term. I don't think we are destructive - I think we're disruptive. We are strategic. We are fearless, and I say this to say that being fearless isn't about not being scared at all. I believe that being fearless is being able to identify your fears, your Kryptonite, and muster the strength to fight it. Being fearless is willpower - it's a skill, not a gift, which means, everyone has the chance to be fearless."
Kanya wears the Zodiac - Silver/Grey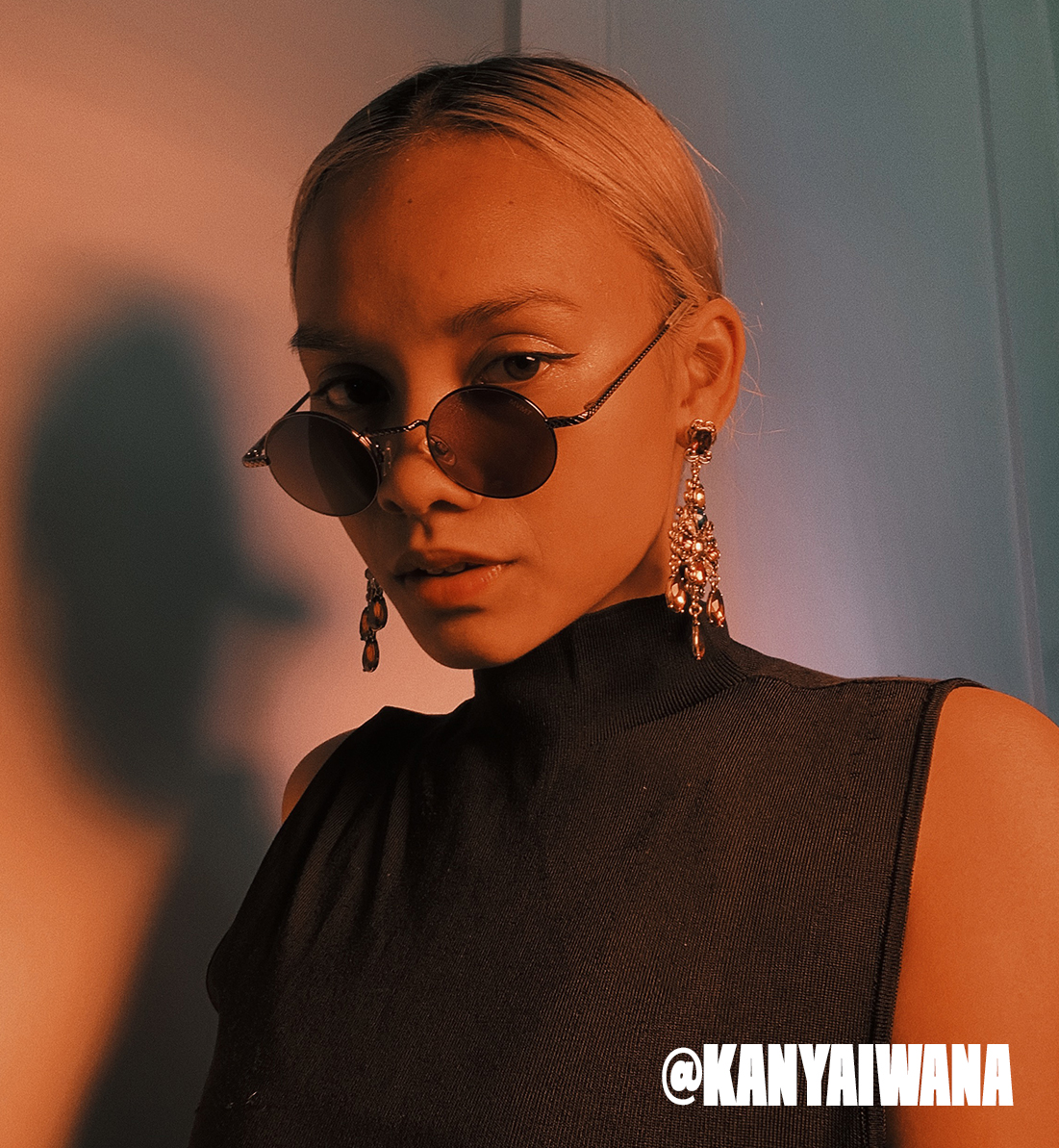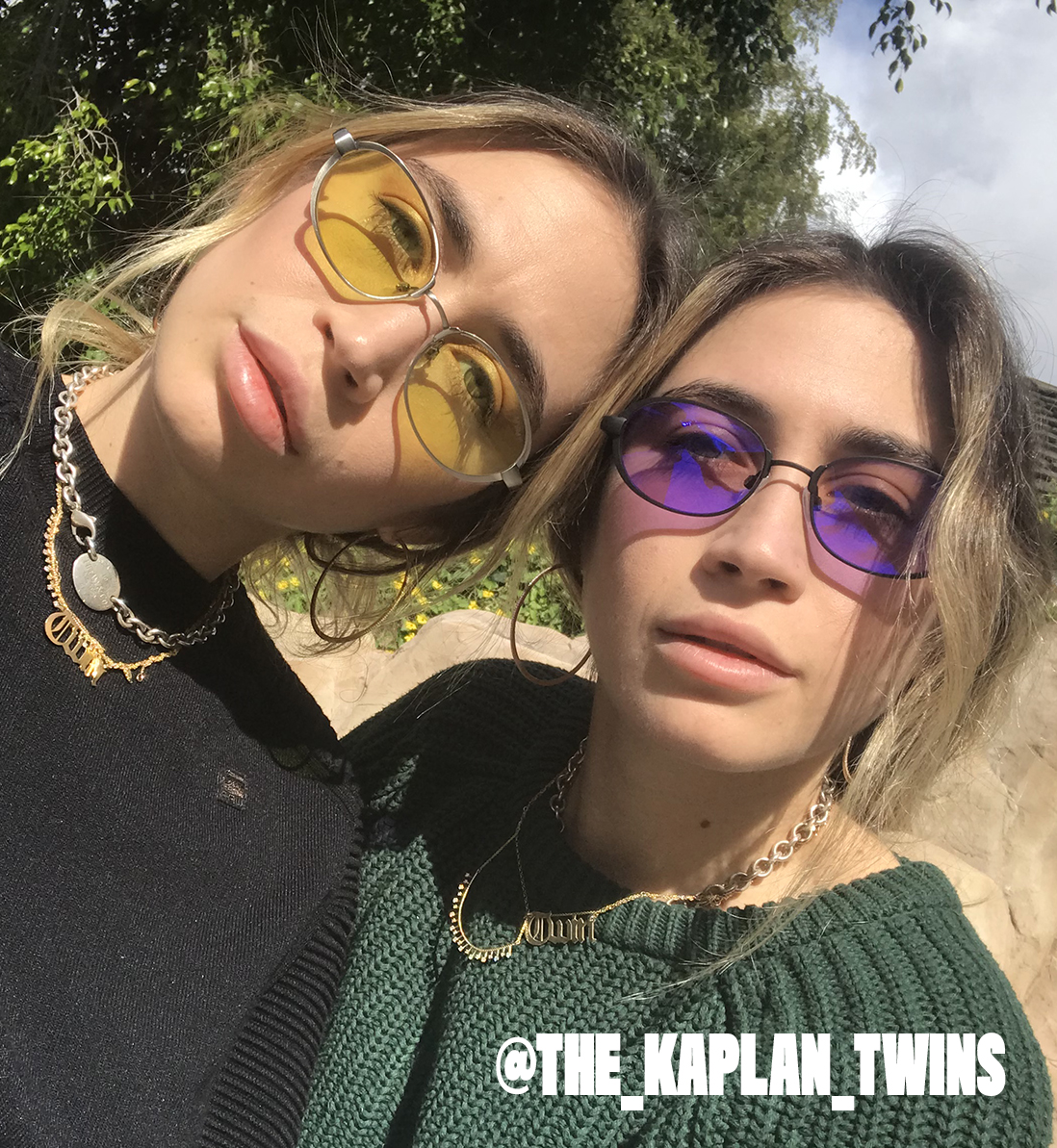 ARTISTS
ALLIE & LEXI
The Kaplan Twins' work explores the complexities of today's celebrity culture and comments on it through the eyes of their millennial generation, which aims to break through societal cliches and view today's media headlines through a different lens.
"When we first started making our work, we noticed how male-dominated the art world truly was. We noticed how challenging it is for young emerging artists, especially female artists, to enter this world that is so set in its ways and dominated by a system of unwritten rules and regulations that didn't make room for us. We wanted to disrupt this and social media really helped us with that... Our goal is to inspire other women and anyone who feels like they want to express themselves creatively to take that risk and do it."
Allie & Lexi wear the Loveless - Matte Black/Ultraviolet Flash & Gunmetal/Neon Lime
ACTIVIST + FOUNDER
CANDACE REELS
Candace is a Los Angeles native and Founder of Female Collective, an online community that started as an Instagram account born out of Reels' passion for activism, self-care, and intersectional feminism.
"I remember growing up and mainly only seeing white faces in magazines, in film, on television, and Barbie Dolls in stores. Seeing that you automatically assume they are the only people seen as beautiful and worthy. It's something I've dealt with for years as a child and teen. But today I stand tall, strong, and proud with my black skin. I know that self love doesn't just happen in a day, months, or years; It's an everyday journey… It's important that all women, no matter their race, sexuality, or class are reminded everyday that they're loved, worthy and more than enough."
Candace wears the Bombay - Milky White/Cherry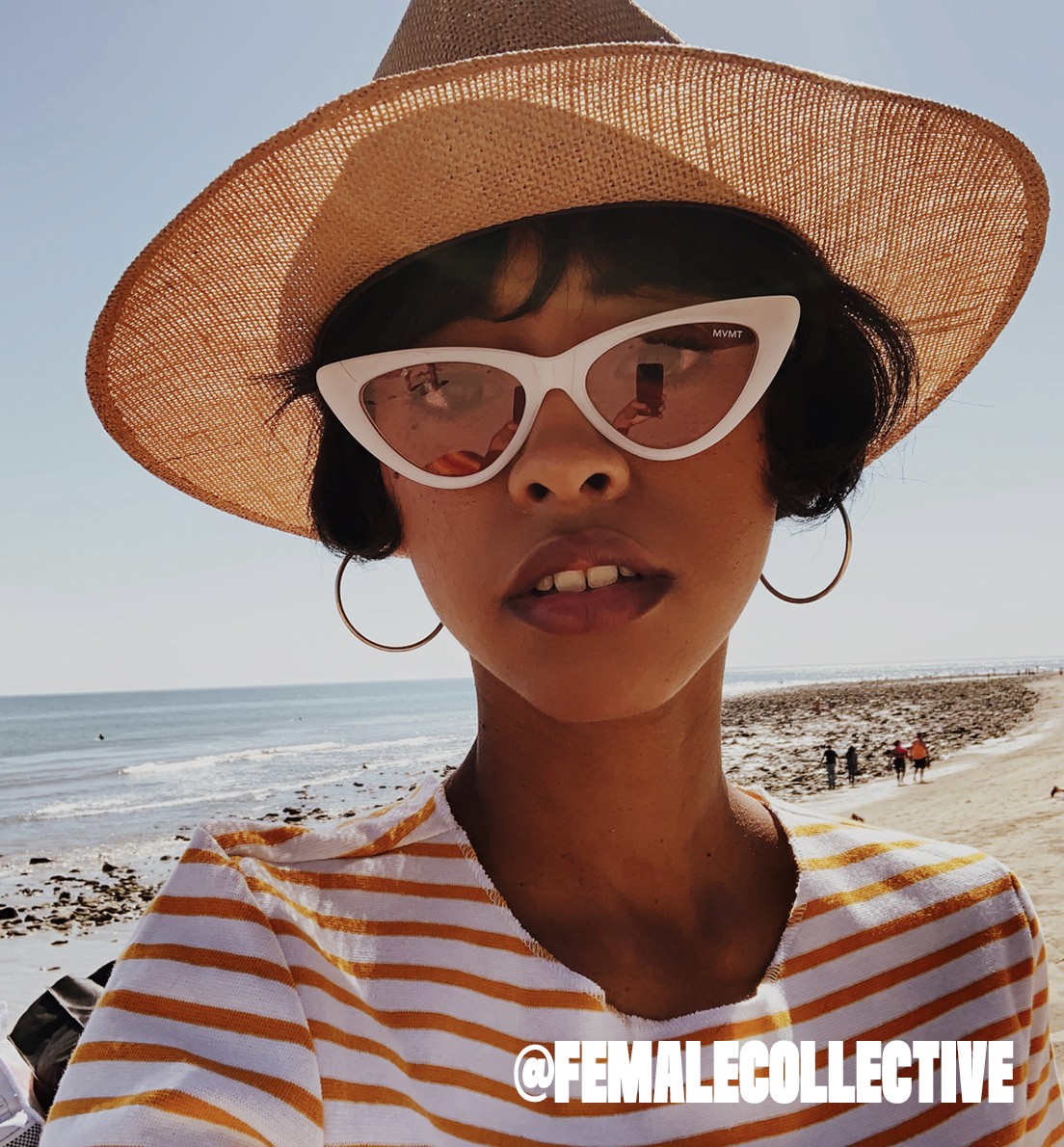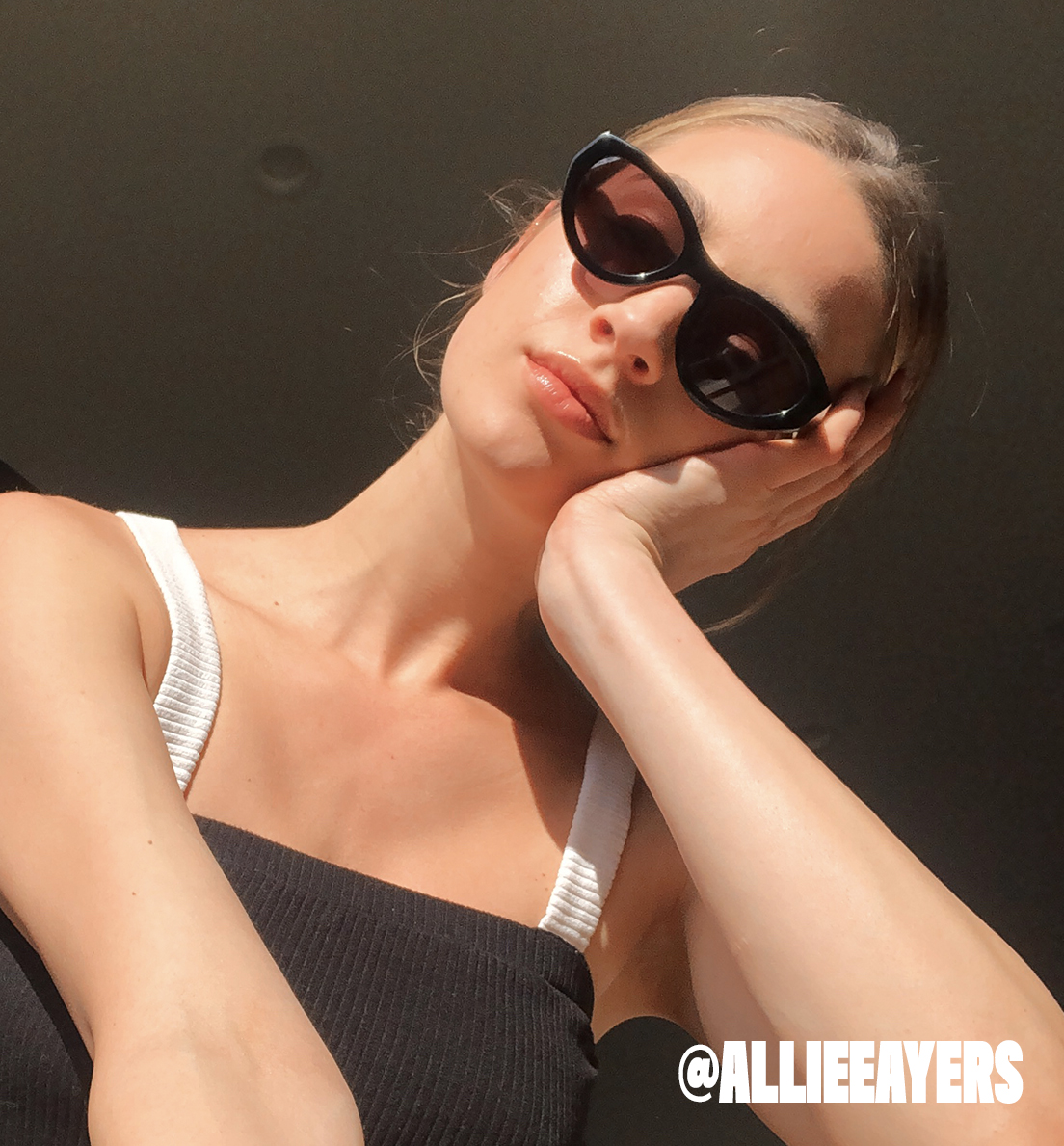 MODEL + ENTREPRENEUR
ALLIE AYERS
Allie is a model and entrepreneur whose most notable projects include a Sports Illustrated Magazine feature and launching her own inclusive and intersectional swimwear company, Bissy Swim, which aims to bring beautiful swimwear of all sizes to women around the world.
"I choose to live a life refusing to acknowledge the antiquated standard of restricted female sexuality. I hope that is one example, of many growing examples, that makes this world even a tiny bit easier for women to embrace themselves, to do what makes them feel powerful, and to love every piece of femininity that comes with their version and expression of WOMAN."
Allie wears the Street Goggle - Black/Grey
ACTIVIST + FOUNDER
NADYA OKAMOTO
Nadya is a 21-year-old Founder and Executive Director of PERIOD, the largest youth-run NGO in women's health. She recently published her debut book, Period Power: A Manifesto for the Menstrual Movement and was named one of Instyle Magazine's "The Badass 50: Meet the Women Who Are Changing the World", along with Michelle Obama, Ariana Grande, and Dr. Christine Blasey Ford.
"My work as an activist and organizer for gender equality has taught me to be humble, has led me to heal from past trauma and abuse, and embrace my feminine identity in all her glory… I am constantly feeding off of the energy and inspiration from the femme fatales in this world to stay resilient, confident, and true to my values."
Nadya wears the Bombay - Ice Blue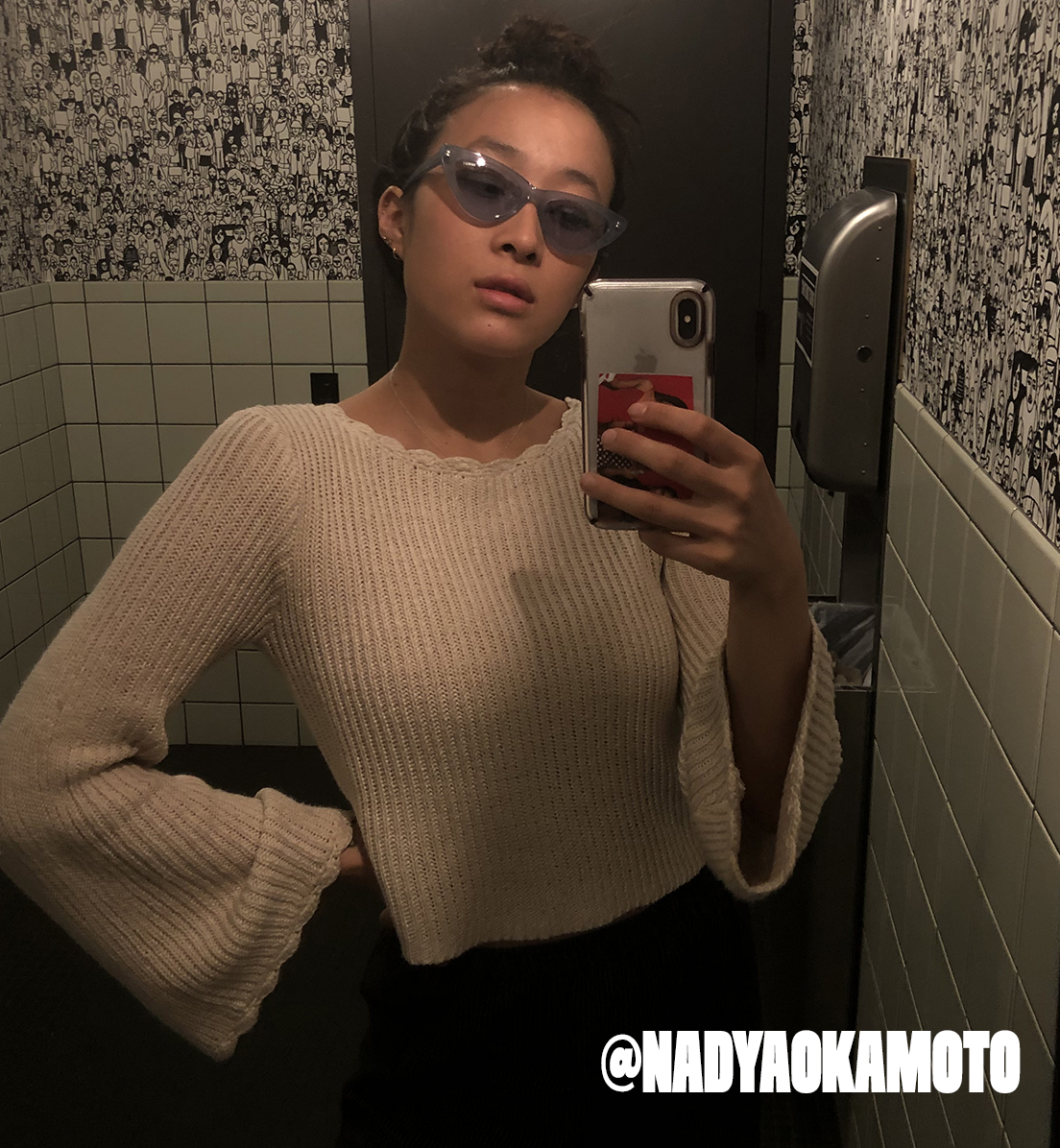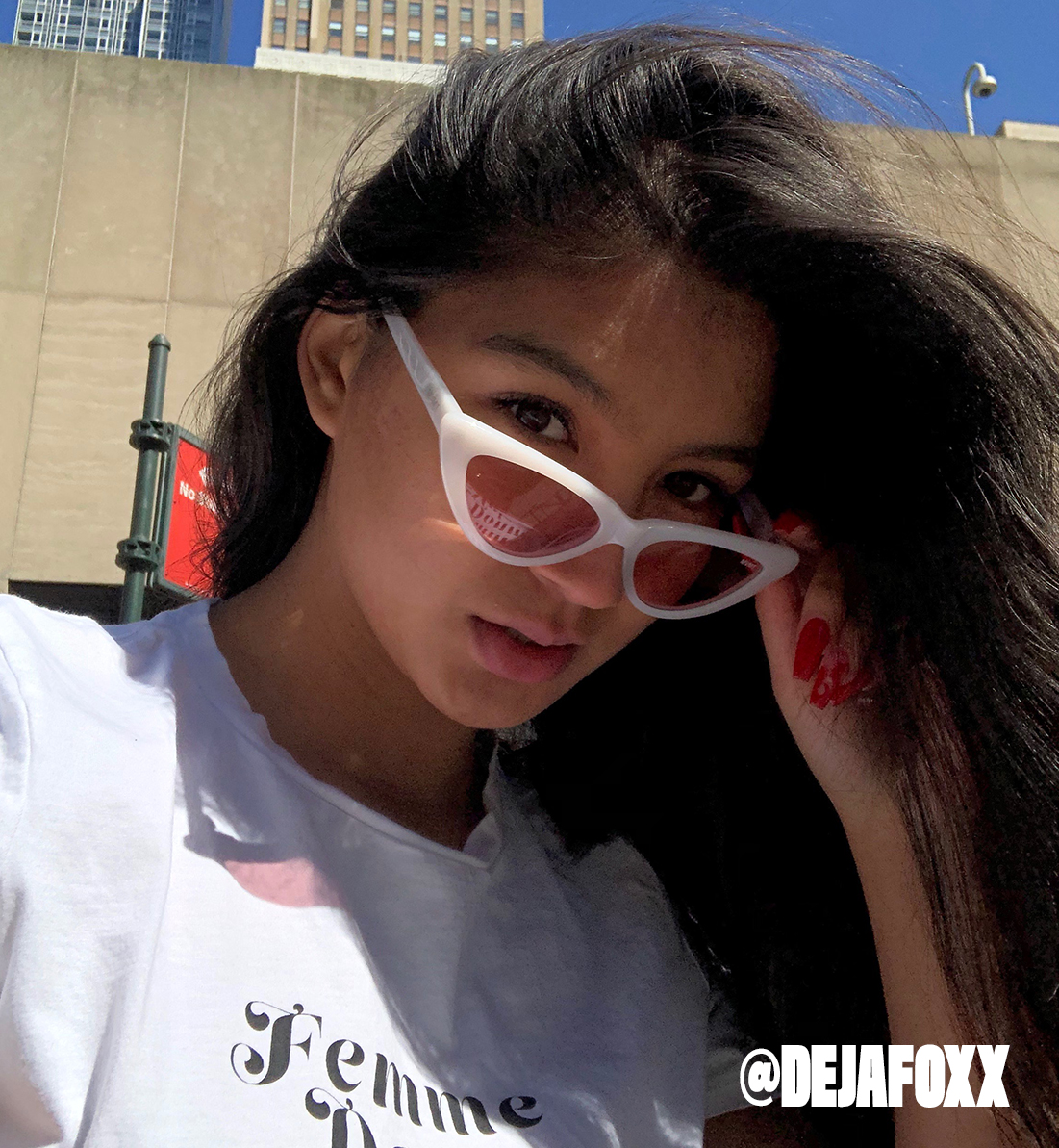 ACTIVIST
DEJA FOXX
From homelessness in high school to the forefront of the reproductive justice movement and dean's list at Columbia University, Deja is making waves at 18-years-old and just announced her new project @GenZGirlGang.
"At just 16, I stood in front of my senator and nearly a thousand angry constituents and asked him a question women everywhere were wondering. How could he, as an old, rich, white man, make decisions about my body and healthcare without me? That day, and every day since, I have recognized the power of my most authentic self. I bring my identities as a woman of color, first-generation American, and person who's experienced poverty and homelessness with me into every space. And one day, when I run for President and win, I'll bring every piece of that experience into the White House with me too."
Deja wears the Bombay - Milky White/Cherry
MODEL
KIELE MONTGOMERY
Growing up in the 21st century as a female has taught me a lot, not only about myself but the world around me as well. Like everyone else, I have been told that I'm not up to the standards, when truthfully there are none. Learning to love myself has helped me understand what it means to be a confident woman.
"With great female role models, expressing my personal style, and the help of MVMT, I have grown exponentially. I challenge every female to walk with purpose, speak passionately, and think freely. Remember your unique imperfections are what make you perfect, and once you master the art of loving yourself you will shine."
Kiele wears the Loveless - Gunmetal/Neon Lime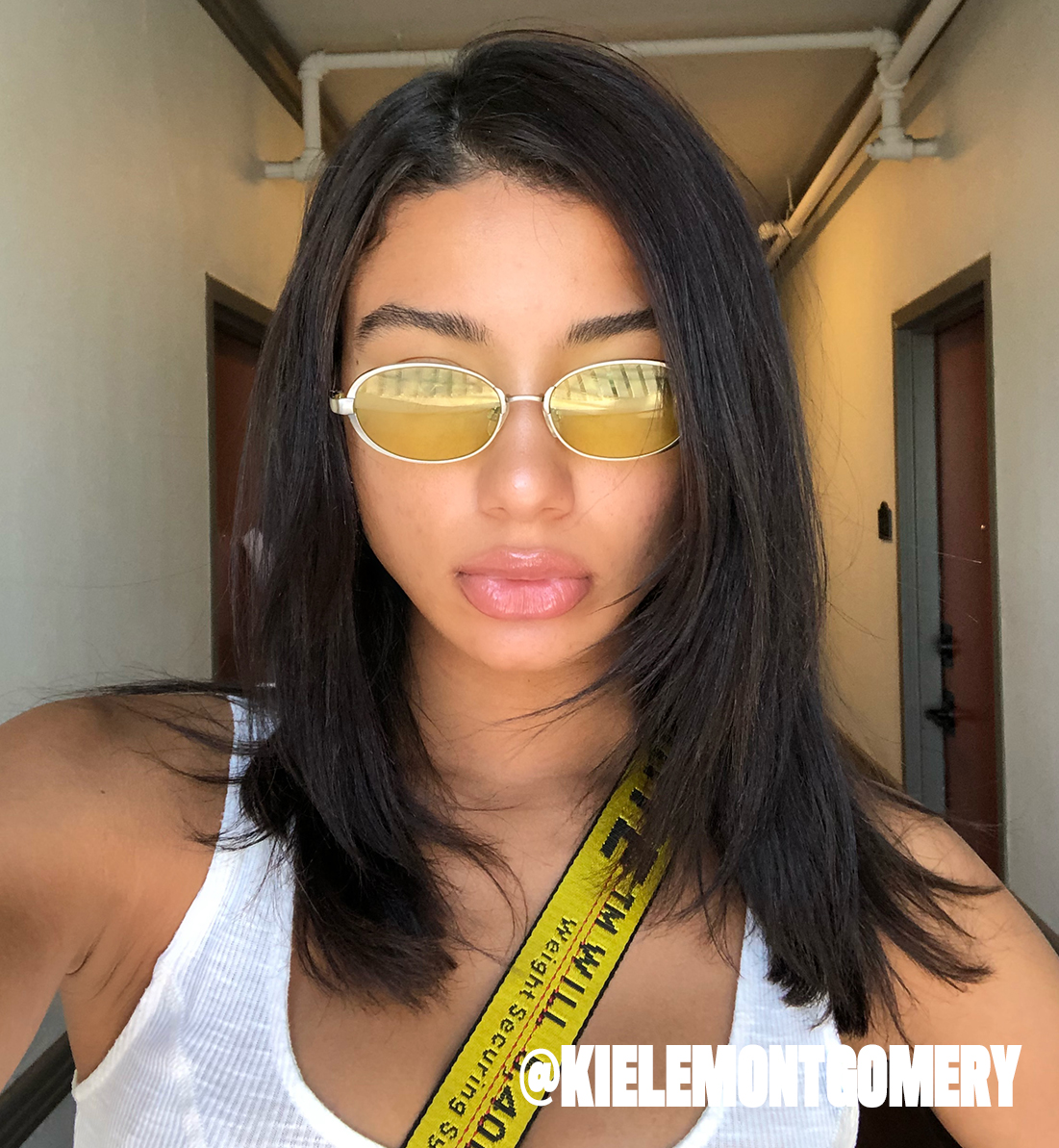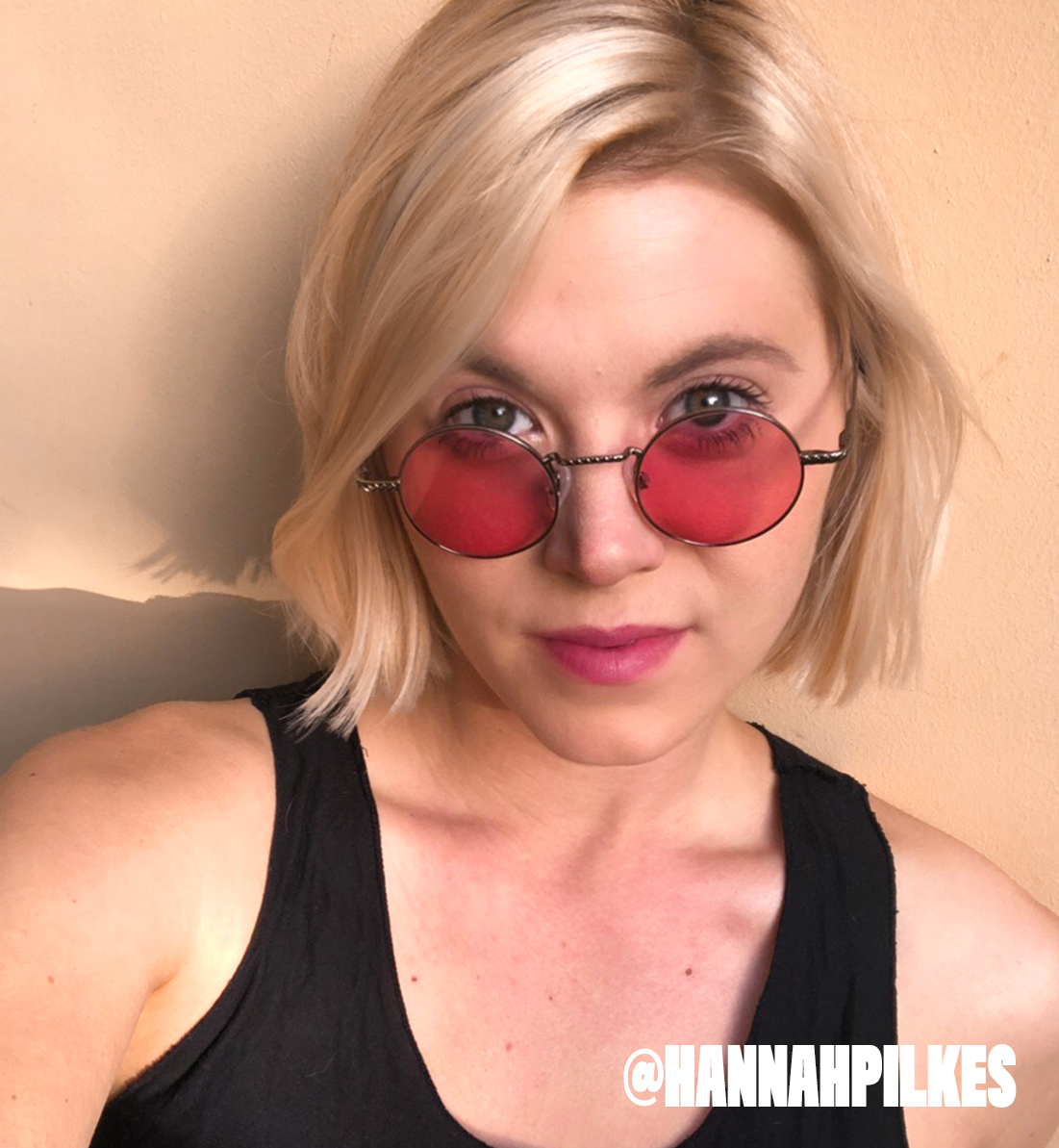 COMEDIAN + WRITER
HANNAH PILKES
"I remember standing on my apartment stoop in NYC with my older sister when I was 5-years-old, in a sequined jumpsuit with a giant curly wig down to my knees, performing a character I'd made up by the name of "Miss Tootyfruit" for passers-by. She always encouraged me to be unapologetically myself and unleash my inner weird. When I was especially brave and did things out of my comfort zone, she'd award me with made-up tender, called Bonus Stars. One day I earned enough Bonus Stars to get myself a Disney perfume… it was awesome. As an adult, I strive to maintain that authenticity, and though I struggle with insecurities from time to time, the less I focus on what others may think, the more joy I feel and I spread. Have you put on a wig lately?! Swear to God. ULTIMATE THERAPY. Unleash your inner weird!"
Hannah wears the Zodiac - Gunmetal/Cherry
ACTOR + ENTREPRENEUR
KELLI RASMUS
Kelli is the co-creator of M.P.A.C.T (More Positive Artists Coming Together) Events, which curates, showcases and produces live performances and parties that create platforms for artists to display their work for their community.
"Before I moved to LA I cut all my hair off into a buzzcut. I wasn't sure if I liked it. Then I went to a nightclub where Idris Elba was DJ'ing. He told me he liked my 'lil bald head'. Now I do not need a man to make me feel secure, but it was Idris, and let's just say I've been a Bad Ass Bald B**** ever since."
Kelli wears the Mogul Milky Lime/Neon Lime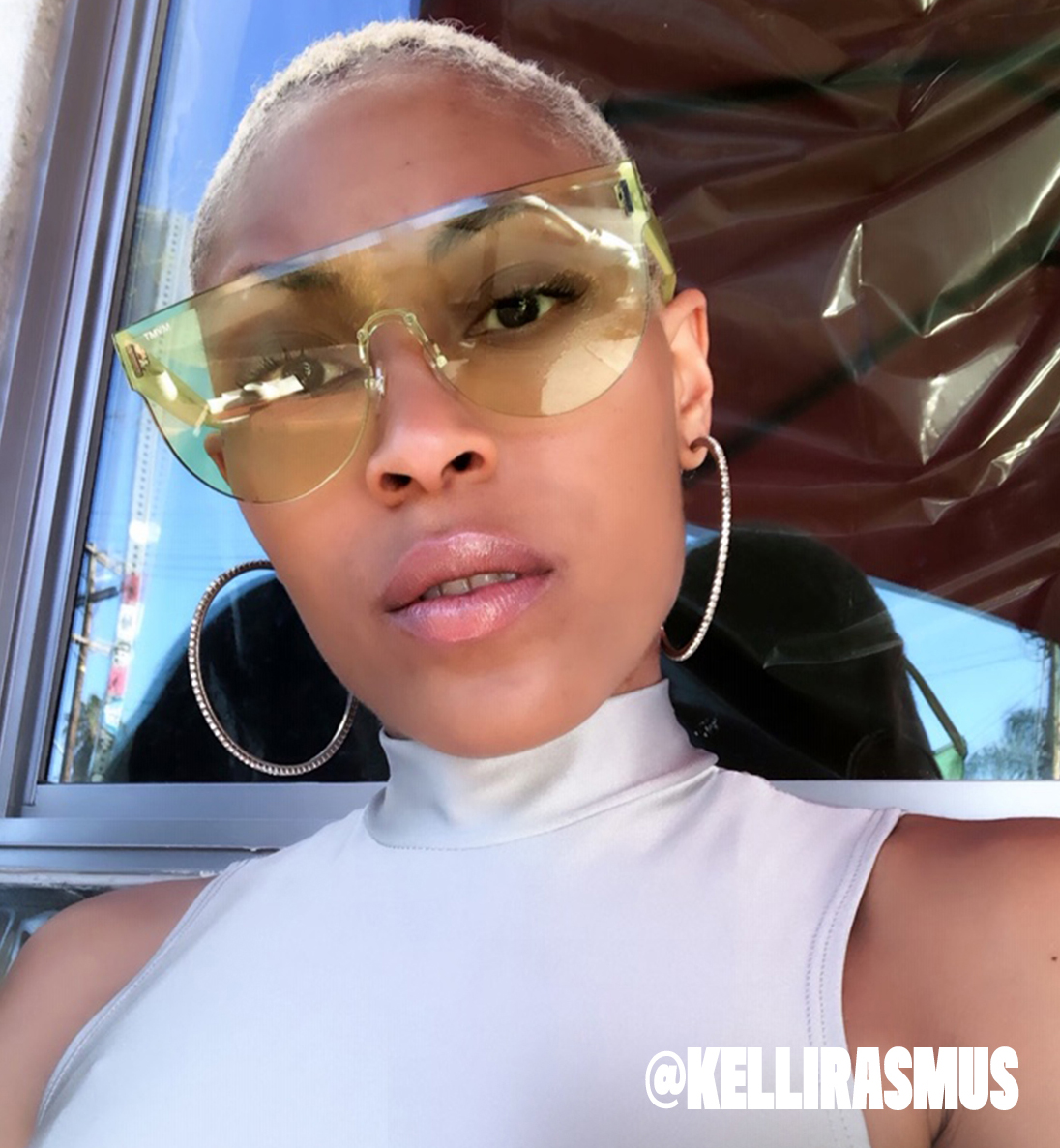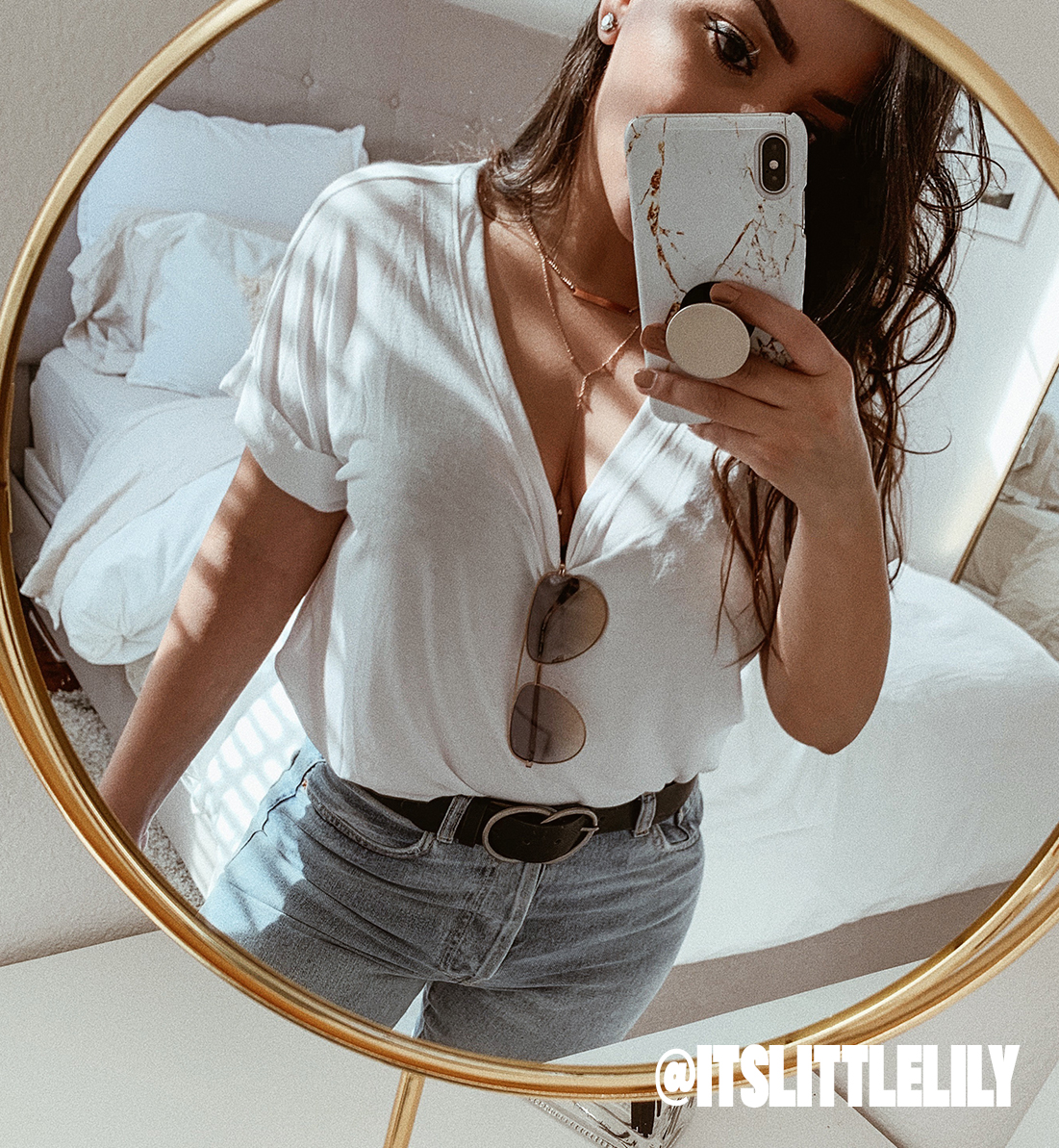 PHOTOGRAPHER
LILY VALENCIA
Lily is a 32-year-old, first generation Mexican-American photographer.
"I think one of the biggest dreams for any photographer is having their work showcased on a big platform. One of the most exciting things to ever happen to me was a collaboration with Apple. My photograph was used on Apple billboards around the world as a part of a summer campaign in 2017. To have my work displayed on that scale and in major cities across the globe was incredible and a source of pride for me. And when the moment came to see one of my billboards on a busy street of LA for the very first time, it was empowering and emotional. I felt like an accomplished, badass woman and I'll never forget that."
Lily wears the Maverick Light Rose Gold/Mauve Gradient
MODEL
RACHAEL LANGE
"One of my favorite things about modeling is getting to embody different versions of myself. It's super empowering to be able to express yourself in any way that you want… I get a lot of DMs from girls saying that my confidence inspires them to embrace their body type or different things about themselves they originally didn't like. That makes me really happy because with social media, I see a lot of girls comparing themselves to other women in a negative way. And I want to show girls that it's not about that but about realizing we're all different and beautiful and cool in our own unique way."
Rachael wears the Bombay - Black/Grey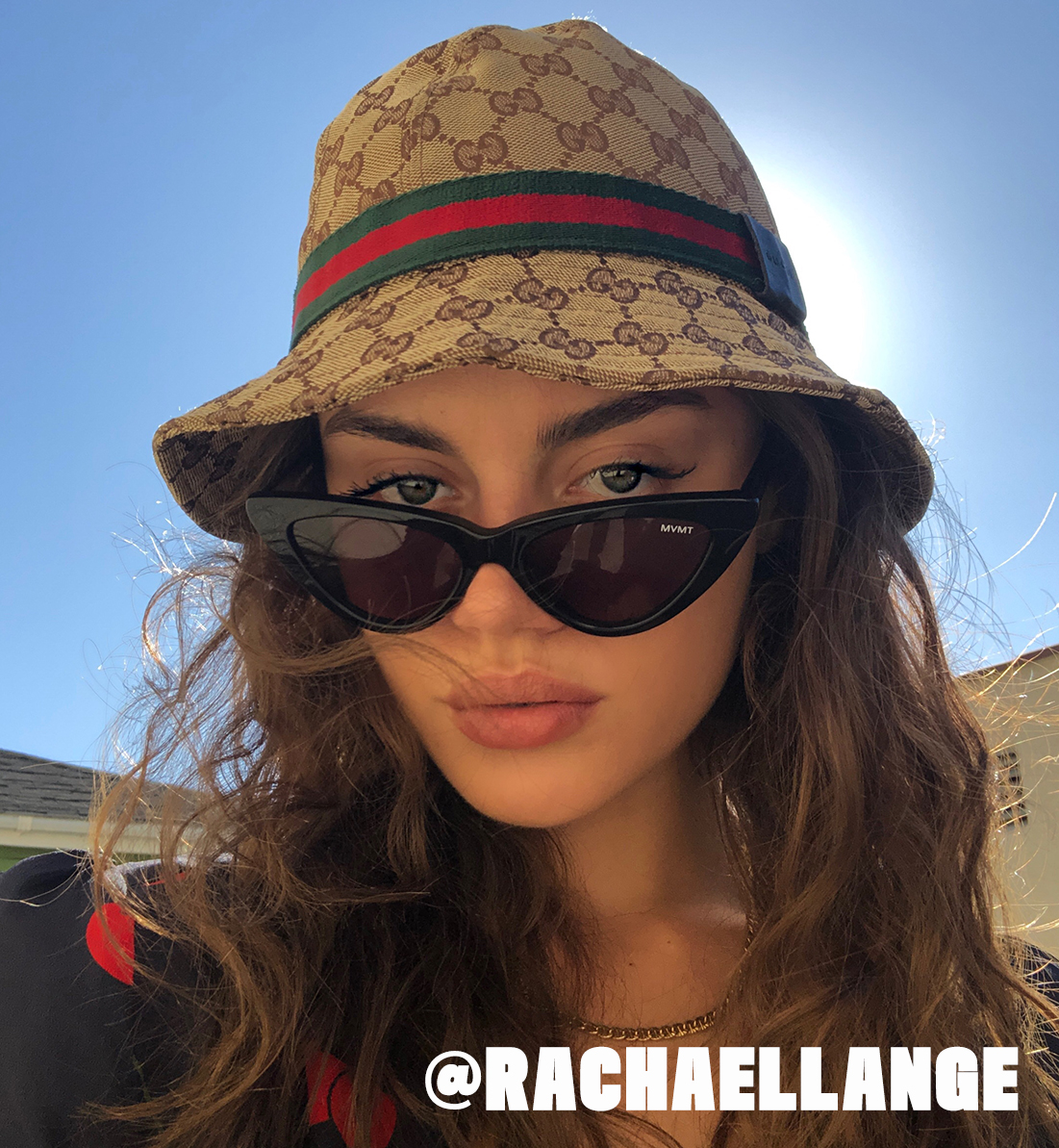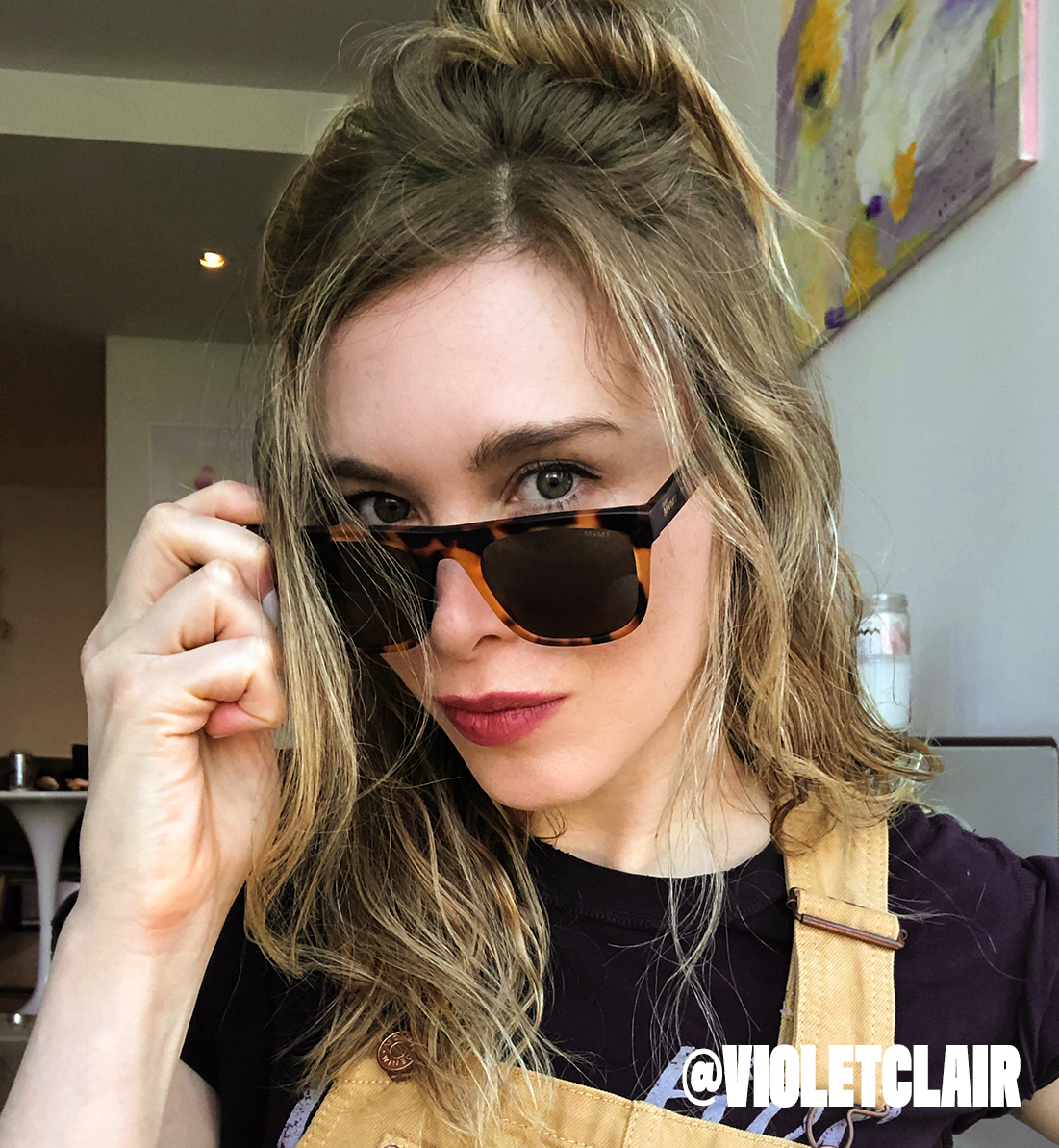 ILLUSTRATOR + COMIC ARTIST
SAMANTHA ROTHENBERG
Samantha Rothenberg, also known as Violet Clair, is a Brooklyn-based illustrator and comic.
When I decided to make an art career for myself, the odds were seriously stacked against me - I had no background, portfolio, or professional training to speak of. I channeled my inner Femme Fatale when I made the choice that I'd make this happen no matter what it took. The next couple of years were filled with so many difficult and isolating moments, long work days, and the dissolution of a few relationships. If I hadn't gotten in touch with my inner strength and made the choice that this would happen no matter what - I don't think I'd ever be to make it work.
Samantha wears the Highball - Matte Tortoise/Dark Green
ENTREPRENEUR
TIFFANY ZHONG
Tiffany Zhong is currently the youngest venture capitalist in the world. She's the founder and CEO of Zebra IQ, a mobile-first insights platform that helps companies collaborate with consumers and go from question to decision in 24 hours.
Fun fact: 56% of Gen Z buy clothes designed for other genders. I was always a tomboy growing up. Playing sports, tryna be a skater, wearing basketball shorts instead of dresses... the list goes on. And it's funny, my mom always wanted me to be more 'lady-like.' But what does that even mean these days? I always rejected the notion of being 'girly' by the old-school definition of being soft, delicate, gentle, graceful. My definition of feminine identity… is more about believing in yourself. Being confident. Being brutally honest. Speaking up. Gender doesn't matter. Taking action is what matters.
Tiffany wears the Zodiac - Silver/Grey