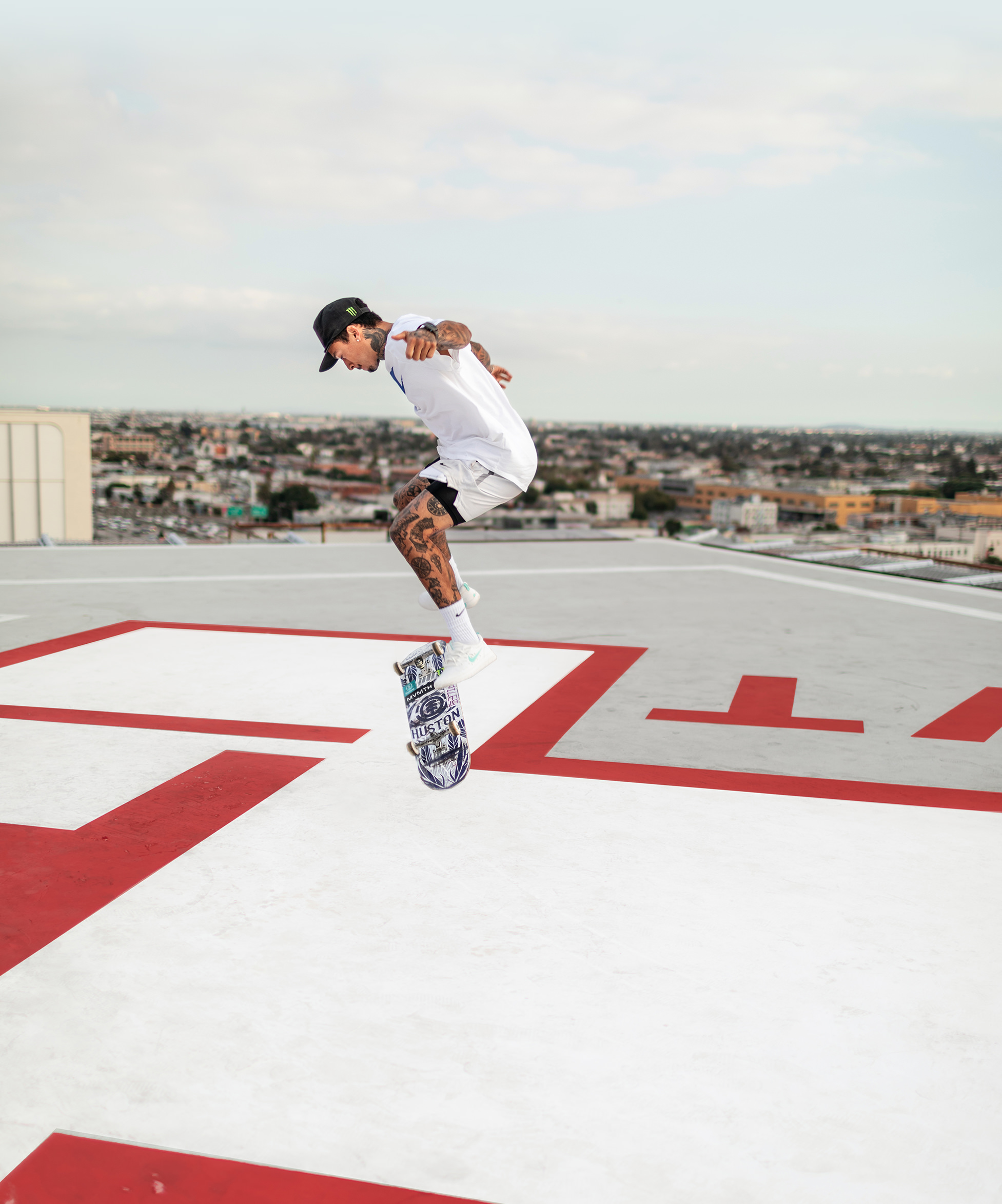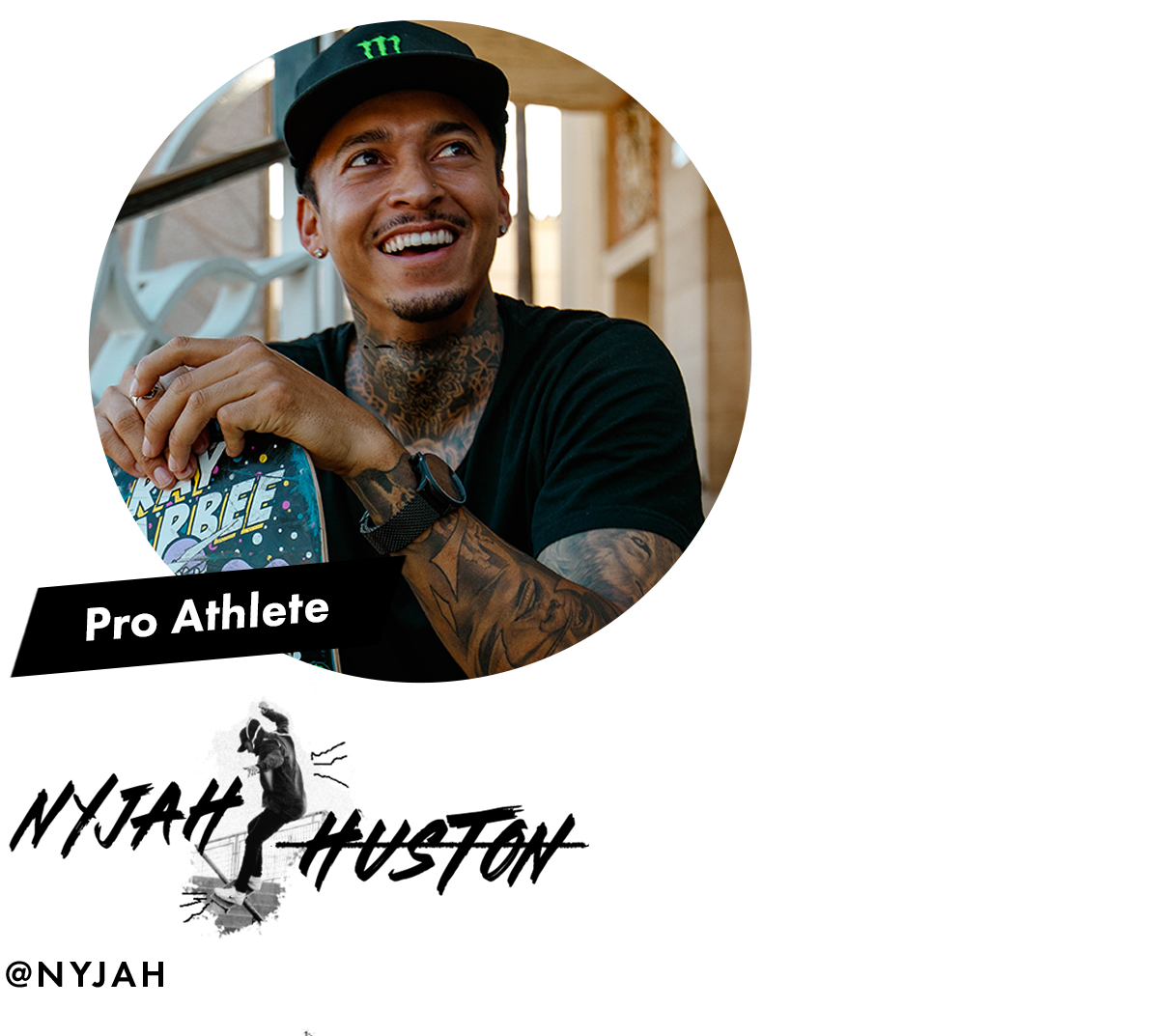 BIO: Nyjah Huston needs no introduction. His 18 XGames medals and 20 SLS wins speak for themselves. The definition of a skateboarding prodigy, there's been something undeniably iconic about him from youth. His impossible rise to greatness started when he was just 7 years old, already recognizable by his dreads and exceptional skills. By age 11, he was skating XGames and picking up sponsorships. Now at 24, he's considered the greatest contest skateboarder of all time. But what gets us most amped about Nyjah goes beyond accolades or statistics. It's his radical pursuit of excellence and larger than life persona that elevate him from champion to legend. And in true MVMT style, the kid just knows how to live the hell out of life. Nyjah is all in, all the time — it's either work or play, a look of unbreakable determination or a contagious smile — and that's why we consider him the GOAT.
WHAT MOVES YOU?: "Family, skating and sending it."
QUOTE: "'Til Death."